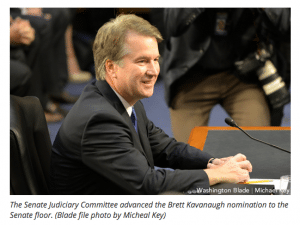 My partner Ken and I are downsizing and slowly moving to a smaller house, so my life has become chaotic. My eReader got lost in the shuffle. Did I leave my hat at the new house or the old one? Is that book I need packed away for the movers, or is it at the other house?
Meanwhile, I am in the process of moving the Medicine for the Blues trilogy from Amazon's CreateSpace to IngramSpark. This, too, seems a chaotic process with setting up a new account, digital conversions, formatting problems with the cover image, proofing, and so forth.
Time has gotten away from me. Simultaneously I'm getting ready to launch Dangerous Medicine, the final book of the trilogy, planned for November 3rd. In this third book the story proceeds with Carl Holman's life in chaos after Jimmy Harper leaves for Chicago and Carl's boss, Dr. Gowan, increases the pressure on Carl to marry and have children—and join the Ku Klux Klan.
On the current US political stage, we also see chaos—in the Senate and in the White House as the nomination of Brett Kavanaugh to the Supreme Court roils the nation, while the Mueller investigation presses on behind the scenes.
The Washington Blade reported Sharon McGowan, legal director for the LGBT legal group Lambda Legal, stating that the vote to advance the Kavanaugh nomination was "highly disturbing and extremely dangerous."
"Every member of the Senate now needs to decide whether it is worth compromising their own integrity to push forward with this toxic nominee," McGowan said. "Or they can choose to take a stand with the millions of Americans who know that confirming Brett Kavanaugh will send a devastating message to those who have survived sexual violence and embolden the powerful forces that seek to silence them."
In the background of this confirmation hearing, the issue of sexual abuse by Catholic priests continues to play out from Pennsylvania to Washington DC to the Vatican. Powerful church officials have sought to silence and discredit survivors of sexual violence, just as Kavanaugh, Senate Republicans, and the White House are seeking to do the same regarding Kavanaugh's accusers.
After some time my eReader turned up in a closet at the new house. The book publication process will soon be finished. In Dangerous Medicine the chaos in Carl Holman's life eventually reaches a resolution. Ken and I will in due course get settled in our new home. However, the resolution to the chaos in our national politics remains to be found.
—Jeff Stookey, 2 October 2018
***
Reference:
"Senate advances Kavanaugh nomination — but there's a floor vote deal" by Chris Johnson, Washington Blade, September 28, 2018, https://www.washingtonblade.com/2018/09/28/senate-panel-advances-kavanaugh-nomination-but-theres-a-deal-on-a-floor-vote/
***